BASELine – Fall 2021
---
That's What BASE Said
From thoughts about the condo collapse in Florida to raising up young engineers, we were privileged to share our voices in print this summer. In this quarter's issue we highlight those articles in case you missed them the first time around.
---
What went wrong at Surfside collapse?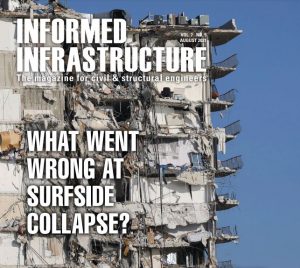 In the August issue of Informed Infrastructure, Steve Baldridge was interviewed by Editorial Director Todd Danielson about the deadly June 24, 2021, failure and collapse of the Champlain Towers South in Surfside, FL. Click the button to watch the interview or read it here.
---
Mentoring Culture
As an associate in our Chicago office, Mark Hirschi is key in cultivating BASE's future leaders. In August The Zweig Letter, an AEC management newsletter, published an article by Mark about the importance of developing and maintaining a mentoring culture and what's been successful at BASE.
---
Cover Story Three-Peat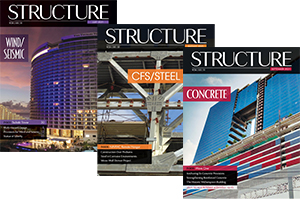 Three of our projects graced the cover of STRUCTURE magazine three issues in a row: Tsubaki Tower in July, AAFB Guam Maintenance Hangar in August, and Wave One in September. Performance-based design, resilient design, and high-seismic design are a few of the topics discussed in these articles by our engineers.
---
Can concrete construction be green?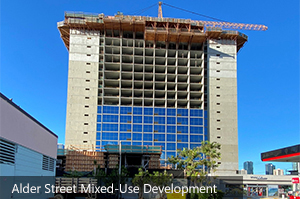 Yes, it can! In his award-winning paper, "That Green Thing: Post-Tensioned Concrete Slabs", Steve Baldridge describes how thin post-tensioning slab technology can make concrete slabs thinner, thus reducing the amount of materials and a project's carbon footprint.
Embodied carbon (EC) is another method to reduce carbon emissions from building construction. On October 1 Steve joined an AIA panel presenting a case study on the Alder Street Mixed-Use project, Hawaii's first vertical structure using EC technology in its concrete.