BASELine – Spring 2022
---
Everything Old is New Again
Adaptive reuse presents a unique structural challenge since existing buildings typically don't meet current codes and many have antiquated structural systems. Original construction drawings are often not available or don't represent actual as-built conditions, and powerful 3D computer analysis models are only as accurate as inputted assumptions. For a successful adaptive reuse or restoration project, existing conditions and drawings must be thoroughly studied and if required, appropriate testing performed.
---
Coral Gables Arts Center Building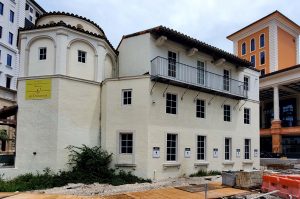 As part of the Plaza Coral Gables project, the historic 1925 Arts Building, which once served architectural and engineering needs for the city of Coral Gables, FL, will be renovated to remain as the centerpiece and gateway to the development.
---
Charles Atherton House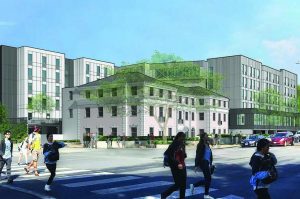 The historic pink building built in 1932 is being transformed as part of an integrated live-learn-work innovation center at the University of Hawaii at Manoa. It will house an innovation center, incubator spaces, classrooms, offices and retail space.
---
The Star-Advertiser Building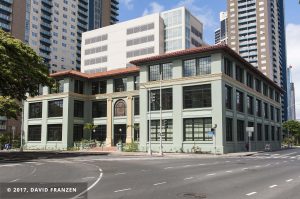 Originally home to Honolulu's daily newspaper, the historic 1929 building was transformed into a modern corporate office. New stair cores were designed to stabilize the original construction as all non-original construction was demolished, and the building was restored to its original footprint.
---
Waikiki Trade Center
This conversion of a 22-story office and retail tower into a 230-room hotel features an 8th floor lounge and restaurant that flows onto an outdoor pool deck constructed on the roof of the original parking structure, which required detailed studies to accommodate the new uses and loads.
---
From warehouse to worship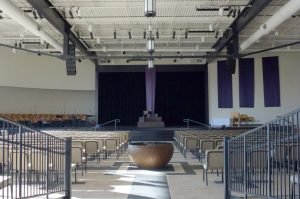 Transformation of a 70,000 SF warehouse with a 38 ft. column grid into a church with a column-free space clear-spanning 114 ft. BASE designed a 114 ft. long truss that used two existing interior columns as king posts after they were cut. This elegant solution not only met the owner's vision but did so at a cost savings to other considered options.