BASELine – Summer 2021
---
Keep on Parkin' in the Free World
With experience bringing to market over 50,000 stalls in 24 standalone parking structures and 55 buildings with internal parking, BASE can keep you parkin' in the free world. One specialty is our ability to deal with challenging constraints in urban settings such as tight sites in heavily congested areas that require structural schemes that are cost-effective and constructible. A great design can also produce a building configuration that provides more parking stalls than originally planned and adds safety and security by eliminating blind spots and hidden areas.
---
Avenir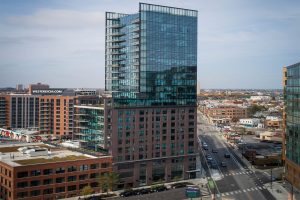 Located on a tight urban site, Avenir includes an intricate ramp system for circulation in the parking garage. The layout of the columns on the parking levels was closely studied with the architect to eliminate costly transfer girders while still providing an efficient parking layout. Large cantilevered slabs allowed for inset columns at the property lines on the parking levels, thereby removing the need for transfer grade beams.
---
The Block 803 Waimanu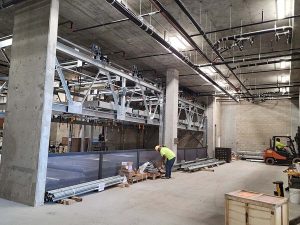 This 153-unit affordable mid-rise has 78 parking stalls in three separate 3-tiered mechanical systems slightly below ground level. An urban infill project challenged with strict height limits and a small footprint wedged between two existing buildings required creativity to develop a structural layout that works for both parking and upper level residential units. This did not leave much space for a transfer slab over the parking footprint so column layouts and structural systems were adjusted to accommodate the stacked parking system.
---
Fulton East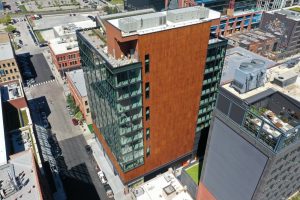 This compact site supports a 12-story, approximately 126,000 SF office building. Fifty-five parking stalls are available on three levels of parking. Vertical circulation for the building is located entirely at the south entrance to offer an open, nearly uninterrupted, flexible tenant space. Office columns are supported on a variety of transfer girders at the topmost parking levels to create open space for a drive aisle with two bays of parking. The uppermost parking level was designed with flexibility to convert it into an office level in future.
---
Consolidated Car Rental (ConRAC) Facility, Kahului Airport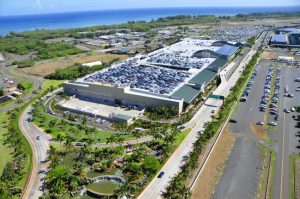 At a massive 1.85 million square feet, this Post-Tensioning Institute award-winner is four stories with stalls for 4,436 vehicles. BASE was originally engaged to only provide a value engineering evaluation of the structural design for the contractor, but based on realized cost savings of several million dollars the State of Hawaii allowed BASE to take over as the structural engineer of record.
---
Wave One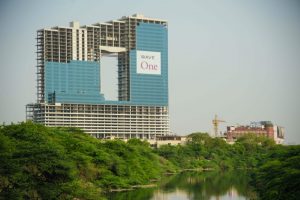 This 2021 Post-Tensioning Institute Award-winning project holds 1,894 vehicles in two basement levels and seven upper levels of a 15-story, 200-foot tall podium, all serviced by speed ramps with several levels designed for stacked puzzle parking.