BASELine – Spring 2021
---
Improving Human Health & Wellness
BASE's work in the healthcare construction space spans two decades. AIA's Consensus Construction Forecast (July 2020) predicted the healthcare sector would experience growth in 2021 and the coronavirus pandemic has produced design trends such as more spacious waiting room areas, wider hallways, and larger rooms to promote social distancing. From new hospitals and renovations to vibration analyses and retrofits to support sensitive medical equipment, we work with healthcare designers to balance technical requirements with the needs of patients and doctors to save lives.
---
Norwegian American Hospital Interior Transformation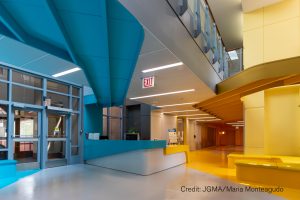 Owner: Norwegian American Hospital
Architect: JGMA
Contractor: F.H. Paschen
First floor renovations of Norwegian American Hospital, a 120-year-old hospital in Chicago's Humboldt Park neighborhood. The renovations reimagined the Emergency Department and other areas, including improving visitor flow and wayfinding. Modifications required structural engineering design for the removal of masonry walls and review of existing conditions and design of permanent supports for remaining building elements above. Construction was completed in over 20 individual phases to allow the facility to remain open and fully functional throughout the renovations.
---
Desmond T. Doss Health Clinic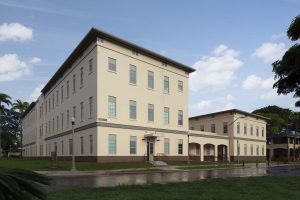 Design-build of a behavioral health and dental clinic at Schofield Barracks in Hawaii. The new facility is approximately 77,000 SF and three stories high with a crawl space. The addition connects to the existing lanai/patio on Building 673 via an exterior covered walkway. Supporting facilities include utilities, site improvements, and a new electrical substation with a switchgear building.
---
Hawaii State Hospital, New Patient Facility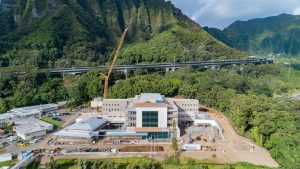 This design-build, 144-bed (approx. 170,000 GSF) secured psychiatric facility includes patient care units, rehabilitation mall, building support, office spaces, and a standalone central utility plant. The structure is a hybrid precast and cast-in-place superstructure that required a fully-collaborative (BIM enhanced) effort with the design team, contractor, precaster, and MEP subcontractors throughout the entire design process.
---
Max Smart Super Specialty Hospital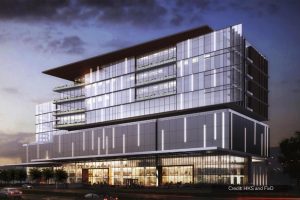 Preliminary design studies for a major expansion to Max Health Group's existing medical center located in South Delhi, India. Plans include adding 1,200 beds to the existing 500-bed facility including 300 beds dedicated to oncology. BASE studied several phasing and structural schemes to address the complicated site constraints at the site. These studies were used by Max Health to plan their future expansion.
---
J-025 Medical/Dental Clinic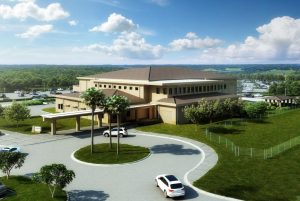 Design-bid-build of a two-story Branch Health Clinic at Marine Corps Base Guam to provide primary medical and dental care to Marine active duty and active duty family member populations on Guam.
Owner: NAVFAC Pacific
Architect: ASMD LLC